A bicycle frame lock - comfortable and secure
Frame lock in a nutshell: light in weight, easy to use, always with you. Therefore, a bicycle frame lock is the perfect basic security.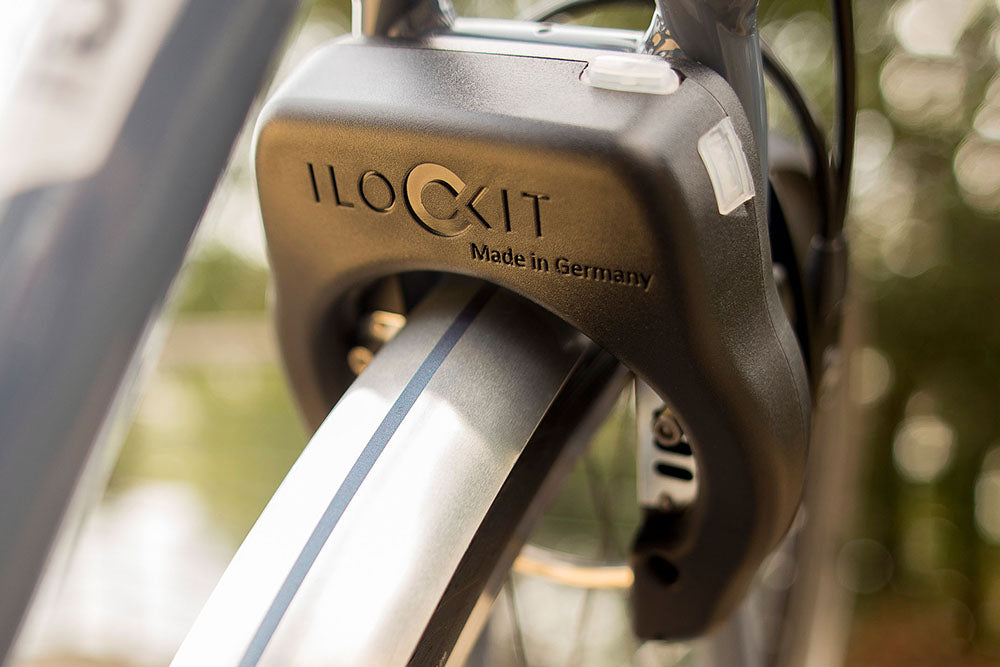 What is a bike frame lock?
A frame lock is a bicycle lock proven for decades and very popular among many for ease of handling and optional enhancements such as, for example, a chain.
Reliable and safe, you can do your short shopping: Because too often takes the closing and closing longer than the actual visit to the bakery.
This is due to cumbersome bike locks, with which you only lose time. With a bicycle frame lock, the bike is safely locked in seconds and can not fall victim to occasional thieves.
I LOCK IT is the innovative bicycle frame lock
I LOCK IT combines modern technologies with the classic advantages of a frame lock. The immobilizer is an ideal relief especially for short errands.

With I LOCK IT you just lock with a press on the button and it opens as soon as you return. You do not even have to get your smartphone out of your pocket – and there is no longer a key!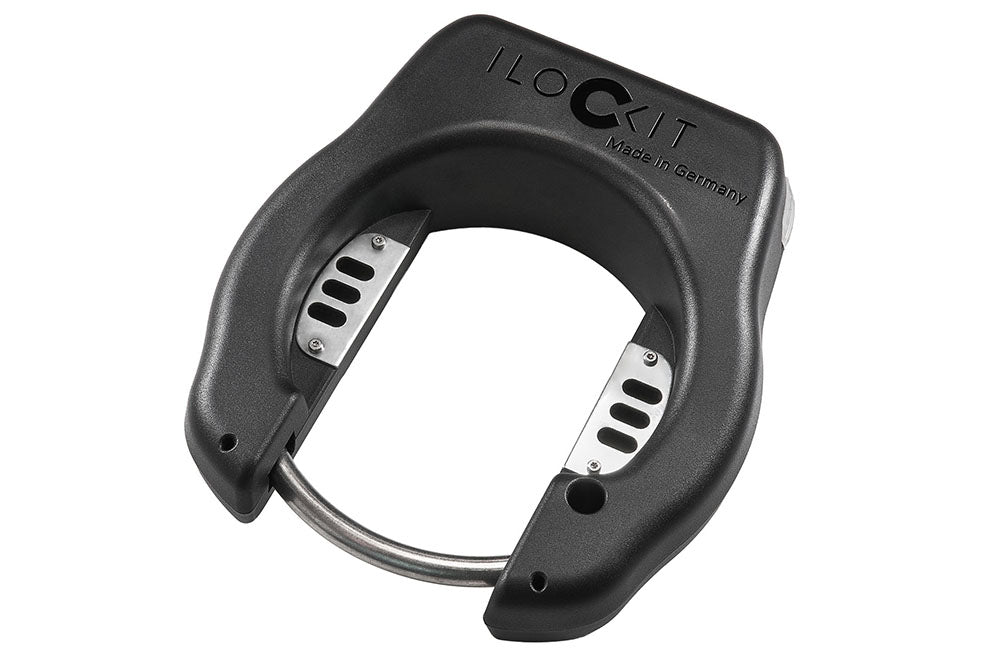 I LOCK IT opens for you automatically as soon as you get to your bike.
Frame locks such as I LOCK IT can also be extended with a plug-in chain so that two different locks can be used.
With I LOCK IT you maximize the security for your bicycle or e-bike. Thanks to its well thought-out design, it is suitable for various situations and meets the highest security requirements.
GET TO KNOW I LOCK IT
What are the differences in bicycle frame locks?
A bicycle frame lock is firmly attached to the rear strut and is thus always there. The steel bar pushes between the spokes, blocking the rear wheel. This protects your bike from being pushed away. However, the locking systems have changed which are very important for bicycle safety.
Locking with a key
Frame locks can be used with removable or non-removable keys.
On some versions, the key remains in the cylinder when the lock is open. This means that strangers always have the option of locking the bike and disposing of the key, for example. The bicycle key is usually attached to the bunch of keys and, by the way, would have to be transported directly to the lock while driving: it rattles and is annoying.

The other variant is a bicycle frame lock with a removable key. If the lock is open, the key can be transported by the bicycle owner. There is therefore no risk of third-party locking your bike.

Closing with smartphone
A new variant is a bicycle frame lock with Bluetooth. The lock cylinder no longer exists, nor does a key.

The smart frame lock is operated with an app on the smartphone. Depending on the provider, this can be done also via smart watch applications, directly with a button on the lock or manually by clicking in the app.
How much does a frame lock cost?
The cost of a bicycle frame lock ranges between 20 and 200 euros. In addition, there are the costs for additional accessories such as a plug-in chain or a plug-in cable.
A bike frame lock with a key is cheaper to buy than the keyless version with a smartphone. However, the smart version of the frame lock has additional functions that increase the security of the bike. With the innovative bike frame lock I LOCK IT, you can shop at the bakery without any worries: I LOCK IT secures the bike reliably and with an alarm and GPS tracking.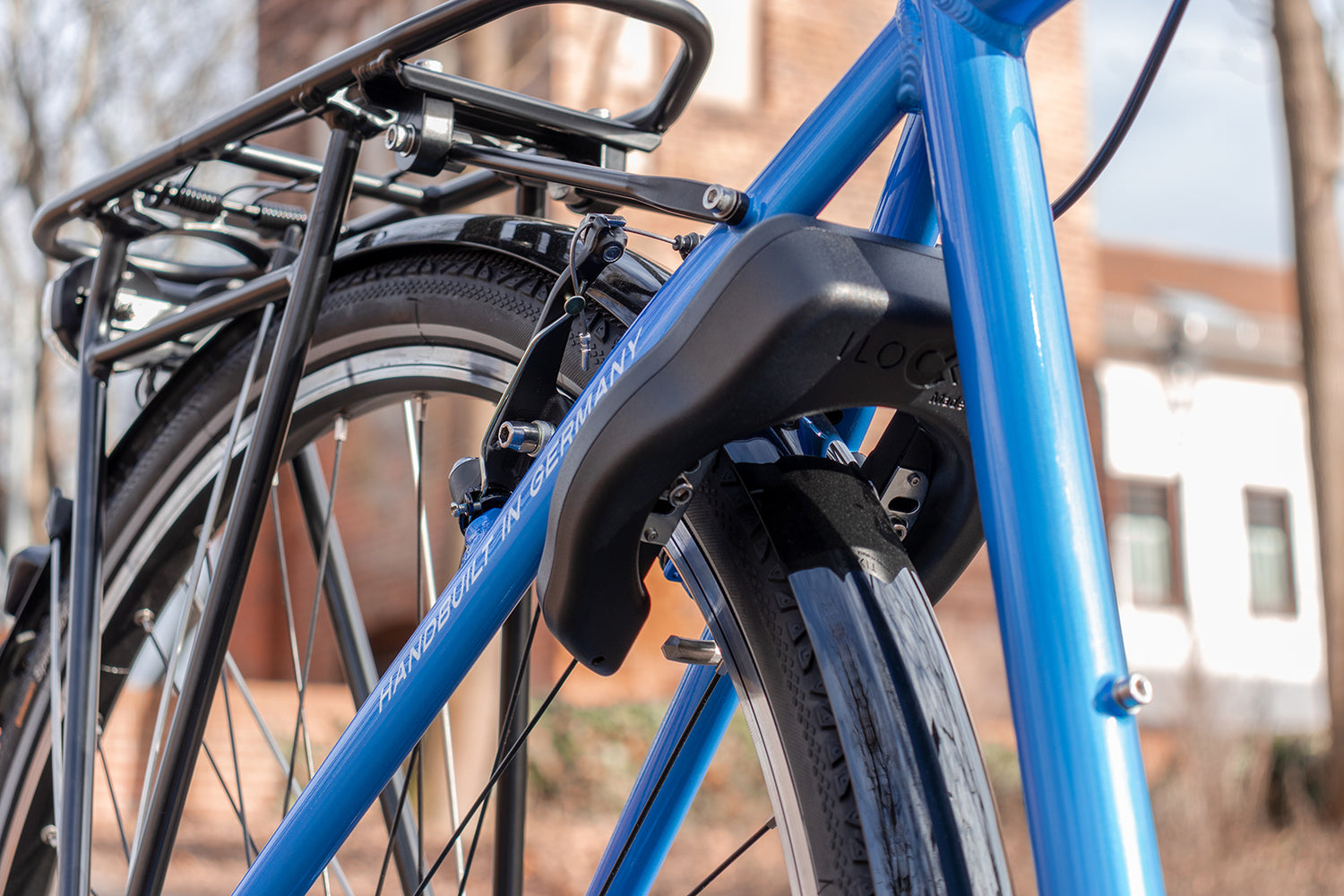 How is a frame lock mounted on a bicycle?
Frame locks are basically intended for fixed installation on the bicycle frame and are primarily used as an immobilizer. The seat stays on most models already have mounting holes that are intended for this purpose. In this case, the bicycle frame lock is attached there with the screws included in the scope of delivery.
If the mounting holes are not available, installation adapters usually create replacements. Installation adapters are a very safe and clean alternative to attach a frame lock to the bike.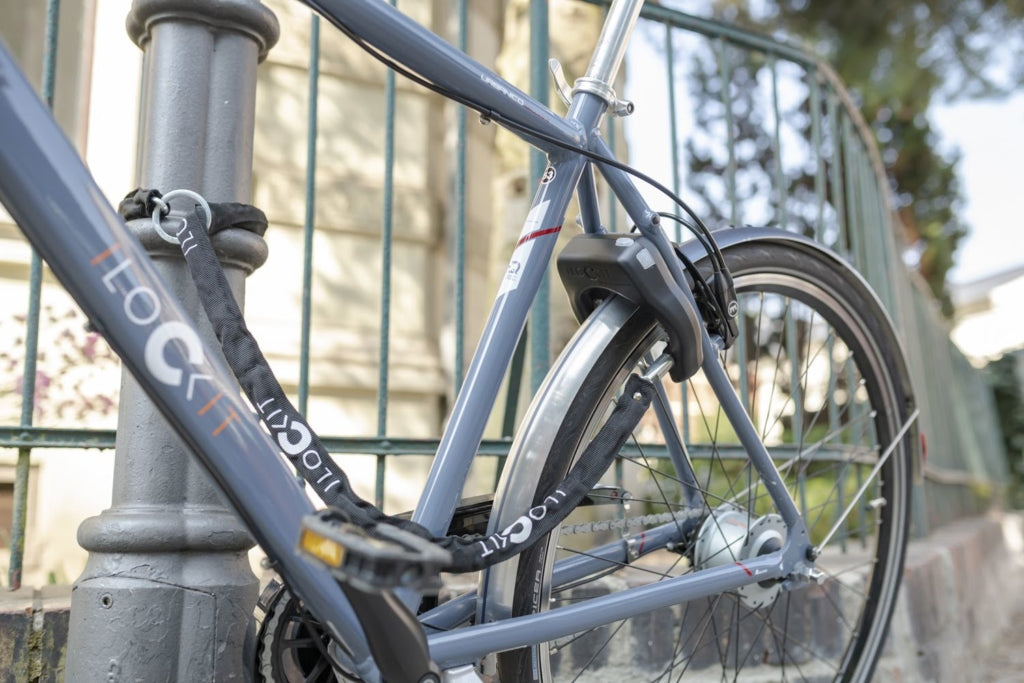 How secure is a bike frame lock?
In combination with an extension, the frame lock quickly becomes ideal all-round protection for the bike . Frame locks that can be operated with a key or smartphone offer so-called plug-in functions: chains or cables.
With these extensions, each bike can be connected to a stable object or the front wheel.
In addition, app-controlled frame locks are equipped with an alarm system. In the event of unwanted movement, a loud alarm is immediately triggered.
Bicycle frame lock Conclusion: light, safe and robust
A classic bike frame lock convinces above all with its light weight and its fixed mounting on the bike frame. In most cases, mounting on the bike is uncomplicated.
City or trekking bikes, or modern e-bikes and cargo bikes can be equipped with it.

Thanks to the space-saving and lightweight design , you don't have to worry about how to store the lock while driving. Even using a bicycle frame lock is child's play: a steel bracket that slides between the spokes reliably locks the bicycle.

A bike frame lock is the perfect solution for temporarily parking your bike. With practical accessories, safety is increased enormously.