GPS tracker bike: Theft protection for your bike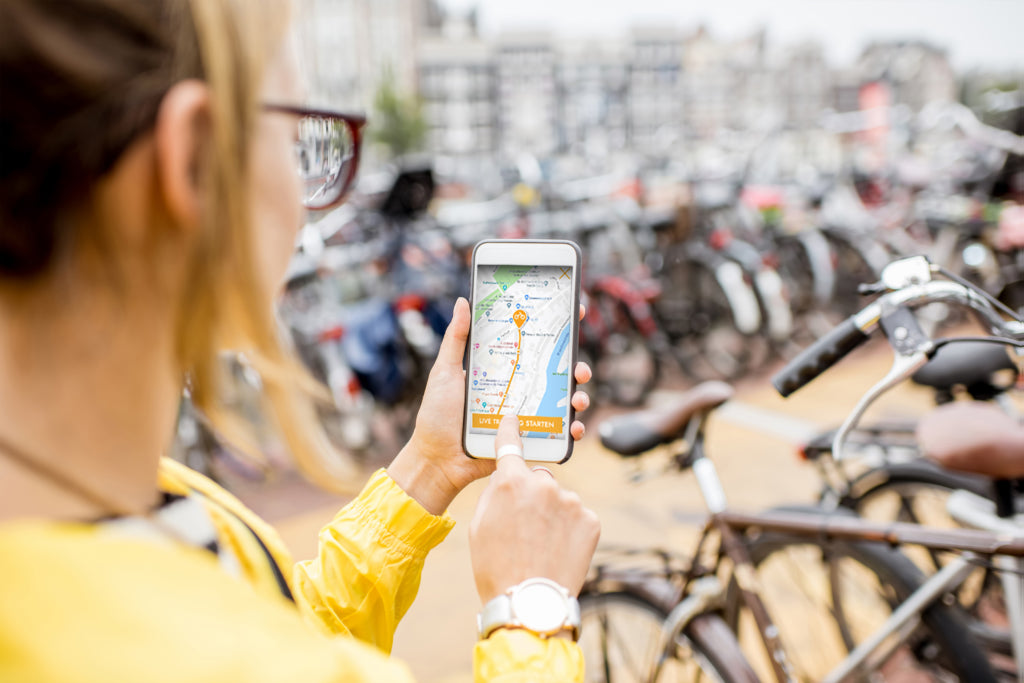 A secure bicycle lock is an essential means of protection against theft. But if you want to go one step further, for the bicycle GPS tracker are interesting.

Some manufacturers of e-bikes in the higher price segment are already starting to equip their models with GPS tracker out of the box. However, it is not at all necessary that you have to buy an expensive new e-bike as a result. You can retrofit your bike with a tracking device.

There are various solutions available for this purpose.

There are bicycle GPS tracker that are attached to the bike frame or the seat post, for example. Other models are mounted invisibly in the frame or handlebars, but require a powerful power source.

We at I LOCK IT have equipped our smart bike lock with a bicycle GPS tracker and offer with I LOCK IT GPS a multi-level security system for your bike what you should consider in the topic.
Find out more about GPS tracking for bikes and what you should bear in mind when it comes to this topic.
Learn more about I LOCK IT with integrated GPS tracking
Is GPS technology suitable for bicycle tracking?
GPS stands for Global Positioning System and is a global navigation satellite system for positioning. It allows the determination of the current position in real time. Meanwhile, this method has established itself as the world's most important location method and is widely used in navigation systems.

With a Bike GPS Tracker, there is the possibility to locate your bike after a theft or to record the route. Bike GPS, therefore, offers useful theft prevention.
Bike GPS tracker – how it works in a nutshell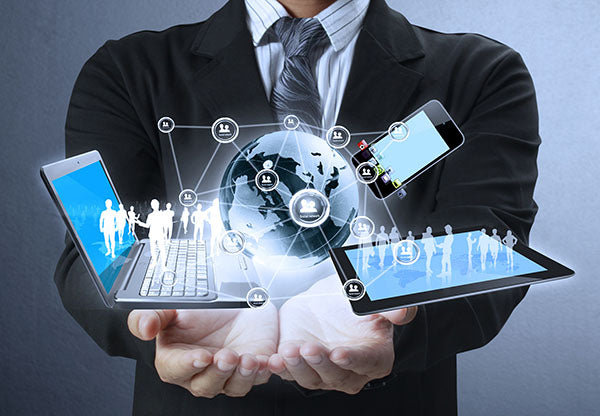 A GPS Tracker is equipped with a module called a GPS receiver to determine the current position. In addition, a GSM module is also installed (Global System for Mobile Communication). Via the mobile network, the data are exchanged. The bicycle GPS Tracker then communicates with you, so to speak. This is done manually, that is, you send a request and receive an answer.

The other option is the automated version. In this case, the bike sends you GPS Tracker at a pre-defined time, e.g. once an hour, an automatic answer about the current location.

You will then usually receive the coordinates or a Google Maps link via SMS, via an app or by e-mail.
Range of bike GPS tracker
The accuracy of GPS receivers and GSM modules varies from ten to one meter. However, similar to Bluetooth or WLAN, the transmitted signal can be restricted, which reduces the accuracy. This is the case, for example, with reinforced concrete walls.
1. Integration of GPS trackers in bike locks
The desire for a GPS tracker function is mainly due to an increased safety claim. After a bike theft, the hope is great to find the bike with the help of the tracker. But especially with higher-priced bikes, such as e-bikes, the bicycle thefts are organized and carried out very professionally.

Unfortunately, a GPS tracking system is quickly identified, removed and therefore useless because your own bike can not be located. So it does not make sense to mount it on the bike but to hide it. This can be done for example in a fixed mounted frame lock, a taillight or hidden in the seat post.

I LOCK IT GPS is such a frame lock, which has an integrated GPS tracker. Not visible from the outside, it protects the bike in every situation. If your bicycle or e-bike is moved, you will receive a real-time notification and you can use the free tracking app to track the current location live.
2. Other possibilities of use
Not only bicycles can be equipped with GPS trackers. In principle, any valuable can be equipped with a GPS tracker. Unlike trackers for bicycles, these are then more multifunctional and compact.
Among other things, the following can be protected:
Vehicles of any kind
Valuables such as suitcases
children or people with dementia
(however, the person must agree to this!)
Types of Bicycle GPS Tracker
Bike GPS tracker without SIM card

The GPS position is stored on an internal memory
The course of the route can be evaluated later on the computer using software
Navigation is not possible while riding
Locating your bike is not possible

Bike GPS tracker with SIM card

For tracking or determining the location of your bike
Receive the exact location by direct request via app, SMS/call or email
Geofencing possible - If your bike leaves a defined area, you will be informed
There are running costs and handling can be more cumbersome
Some additional functions such as alarm system
How much does a bike GPS tracker cost?
The cost of a bike GPS tracker is usually from 120 euros upwards. Depending on the choice of GPS bike tracker, there are also monthly costs for the SIM card.
You should pay attention to certain points when buying since quality and function differences are given depending on the model:

Function type (with/without SIM card)
Battery Life: Ranges from 1 to 90 days.
Splash water protection: continuous rain should not bother the bicycle GPS tracker.
Live tracking mode: frequency of transmission of the location data
Mobile phone coverage: Network coverage in your Country and abroad
I LOCK IT with GPS live tracking
With I LOCK IT GPS - a smart bike lock with alarm and integrated live tracking - you maximize the security for your bike or e-bike against theft.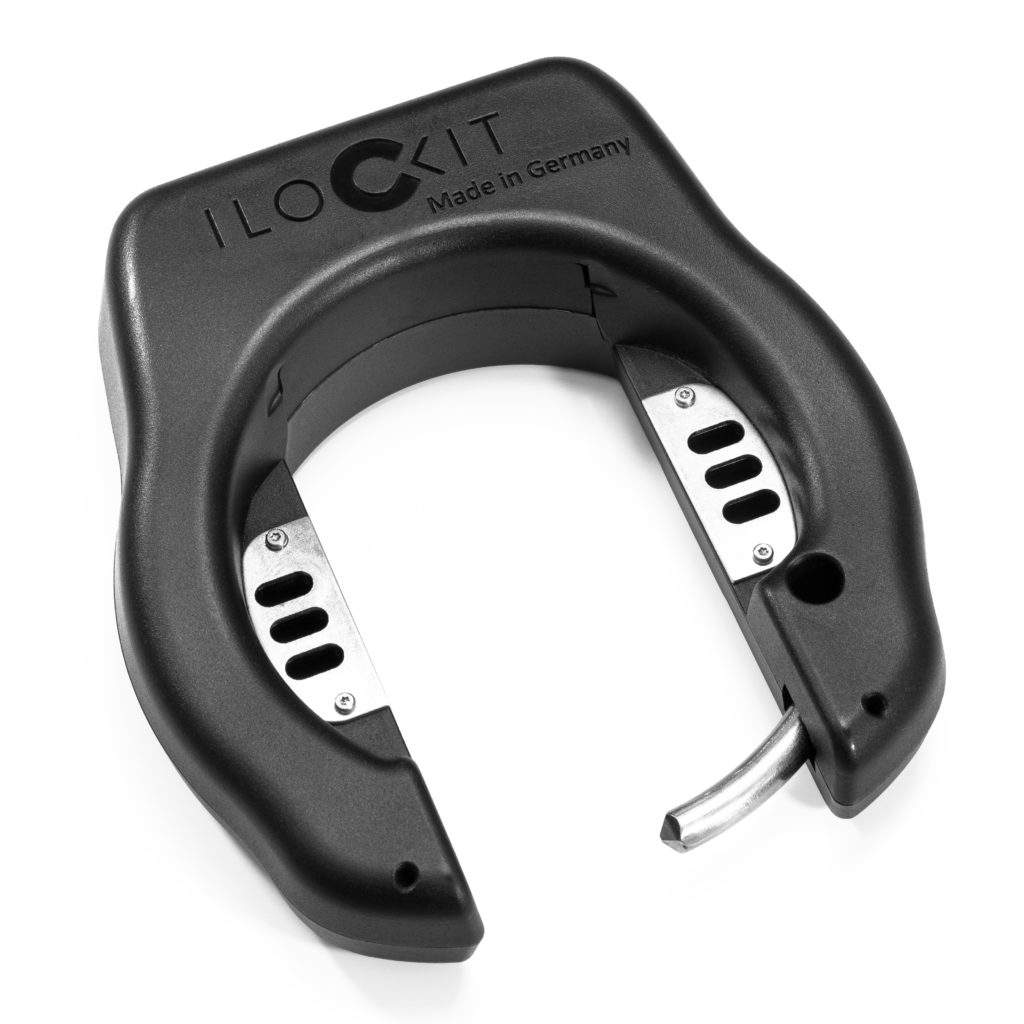 The smart lock I LOCK IT GPS:
✔ Built-in GPS Live Tracking - Track the real-time location of your bike in the event of theft
✔ As soon as the smart alarm is triggered, the GPS live tracking starts and sends the position of your bike to your smartphone
✔ Works completely keyless
✔ Easily closes for you and opens when you return
✔ Has a 110 dB loud alarm triggered by intelligent motion sensors
✔ Is extremely convenient to use
✔ Is Made in Germany
Secure your bike with I LOCK IT GPS