Discover innovative bike security Made in Germany!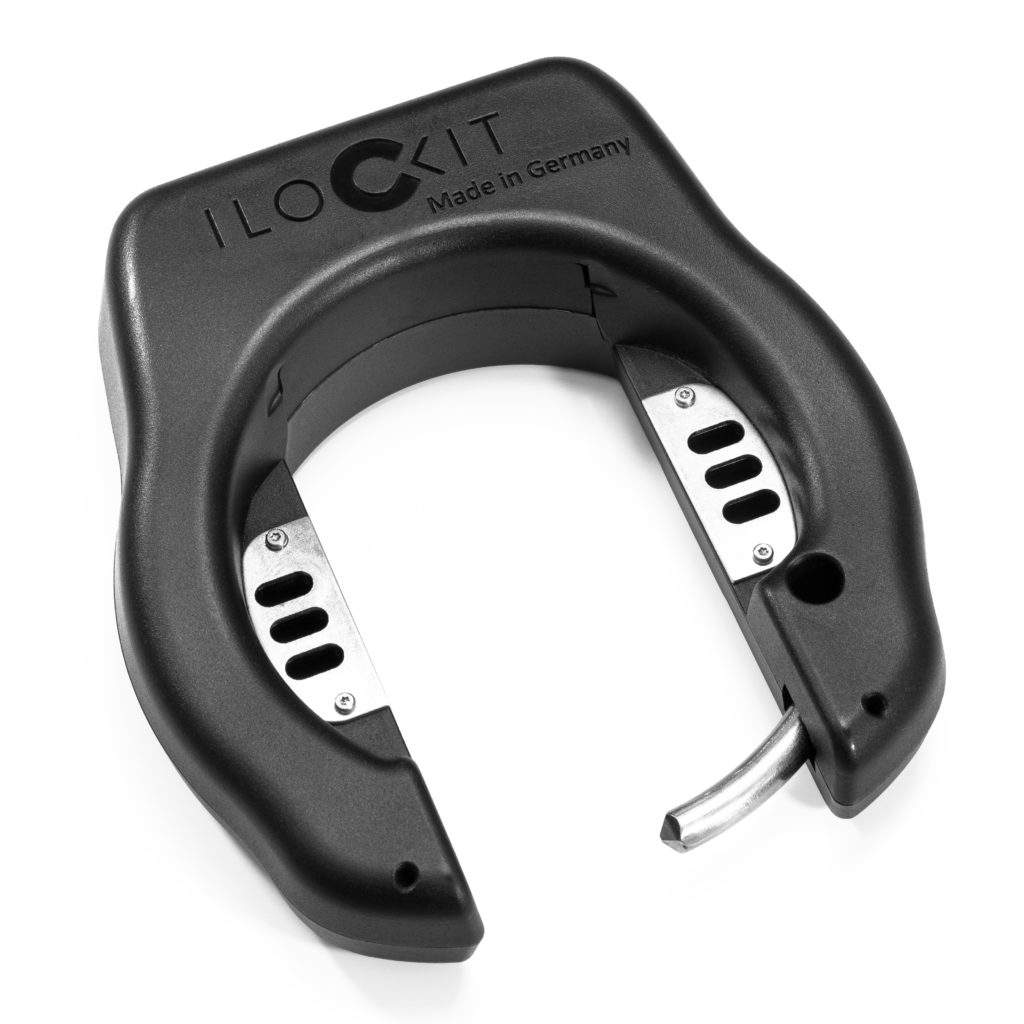 Convenient anti-theft protection with GPS tracking and app control
The smart bike lock is permanently attached to your bike and is therefore always ready for use. Heavy locks, which have to be attached awkwardly to lock them, are a thing of the past.

The days of annoying key searches are finally over: You control the lock conveniently via smartphone, the locking bar locks your bike at your command and is fully motorized. You can configure I LOCK IT according to your wishes with the free app .
Your bike always in view
Bike safety has never been so safe and convenient!
The smart 3D motion sensor alarm detects vibrations in all directions. If someone tampers with your bike, the 110 dB alarm sounds and puts the bike thief to flight.
With the GPS tracking integrated in I LOCK IT GPS , you will also receive a notification of the attempted theft on your smartphone and you can track the position of your bike in real time!
Winner of the EUROBIKE Gold Award
Frequently asked Questions
How does the automatic opening work?

I LOCK IT communicates via Bluetooth with your smartphone and uses the connection to control the automatic unlocking. The smartphone can conveniently be left in your pocket for this purpose. I LOCK IT opens automatically as soon as you approach your bike. Just hop on and ride.
Will I LOCK IT fit my bike?

If I LOCK IT will fit your bike, you can check out our fitting page and download a model of I LOCK IT. You will get additional information about how to mount I LOCK IT on your bike and what you can do if your bike does not offer the mounting points.
How long does the I LOCK IT battery last?

The integrated rechargeable battery lasts up to seven months. When the battery is running low, I LOCK IT and the I LOCK IT App will inform you ahead of time. You can then easily recharge I LOCK IT through the integrated USB-C port, for example with a power bank.
How secure is I LOCK IT?

I LOCK IT offers a multilevel security, which is worldwide unique. Robust materials and a though locking bolt are complemented by an integrated alarm system and theft notifications to your smartphone. This increases the security immense.
How do I open I LOCK IT if my smartphone battery is empty?

I LOCK IT offers several possibilities for locking and unlocking. Therefore, an empty smartphone battery is no problem. In this case you can open I LOCK IT with your personal color code. Also, the I LOCK IT key fob offers the possibility to control I LOCK IT without a smartphone but with the same comfort.
How does I LOCK IT protect my bike from being carried away?

In case of a theft attempt I LOCK IT sets off a loud alarm. This raises the attention of passersby and scares the thieve away. Additionally, you will immediately receive a theft notification on your smartphone.

With I LOCK IT GPS you are additionaly able to track the location of your bike in real time, in case it is being moved
Can I LOCK IT be operated via smartwatch?

Yes, I LOCK IT can be easily opened and closed with an Apple Watch and you can keep an eye on everything important.