Bike app: Use your smartphone for more safety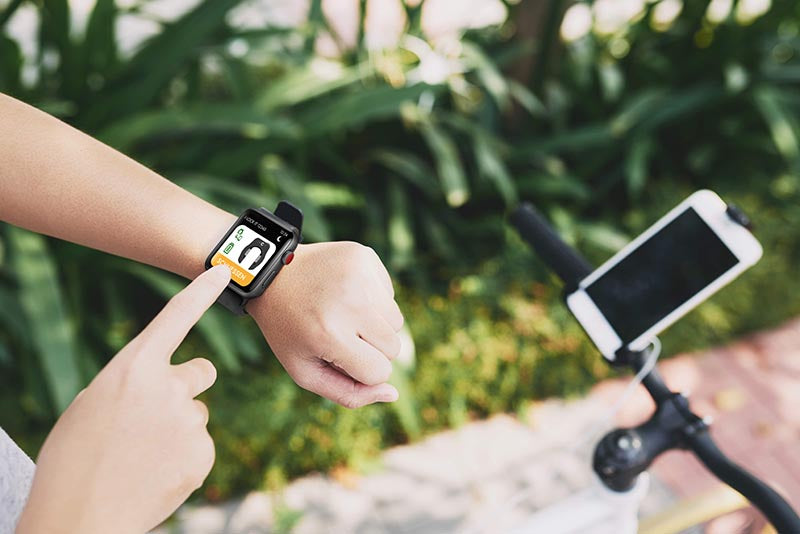 Use your smartphone for more bike safety
To secure your bike more effectively against thieves, your smartphone can be a reliable companion. A bike app is a little helper for everyday life if you install it on your smartphone. This allows all sorts of different points to be monitored, which give more security and trust.
The range has now become very extensive. The bike lock app notifies you immediately via push notification on your smartphone if someone tries to steal your bike and sets off the alarm. This gives you the security you need, even if you don't have your bike in sight.
Important: A theft app alone does not protect your bike from theft, but is a supplement! So don't do without a good bike lock.
Take advantage of the advantages that the new technologies bring with them. By connecting a tracker, a smart bike lock or navigation device to your smartphone, you will receive real-time location information on your phone thanks to the bike lock app.
Bicycle Alarm App - in case of theft
In combination with an alarm system, you will receive an alarm message directly on your smartphone in the event of an attempted theft. With a bike lock app that controls the alarm, you can deactivate the triggered alarm directly, for example if it is a false alarm.

Depending on the theft app provider, it is possible to set the sensitivity at which the alarm is triggered. In noisy surroundings, eg at the supermarket, it makes sense not to set the alarm to the highest sensitivity level. These bicycle racks are usually very busy and your bicycle may be accidentally knocked over.
In addition, there is often the option of a "silent alarm", which notifies you via push notification, but does not trigger a loud alarm on site.
Location app - for more security
A pure bicycle app that shows the location does not exist in this form. This function is usually integrated in a more extensive bike lock app. This means that the location of the bike is usually not saved directly, but that of the smartphone (which is in the immediate vicinity of the bike).

However, if a tracking chip is installed on the bike, it determines the location of the bike and displays it on a map. In addition, tracking with a bicycle anti-theft app is also possible.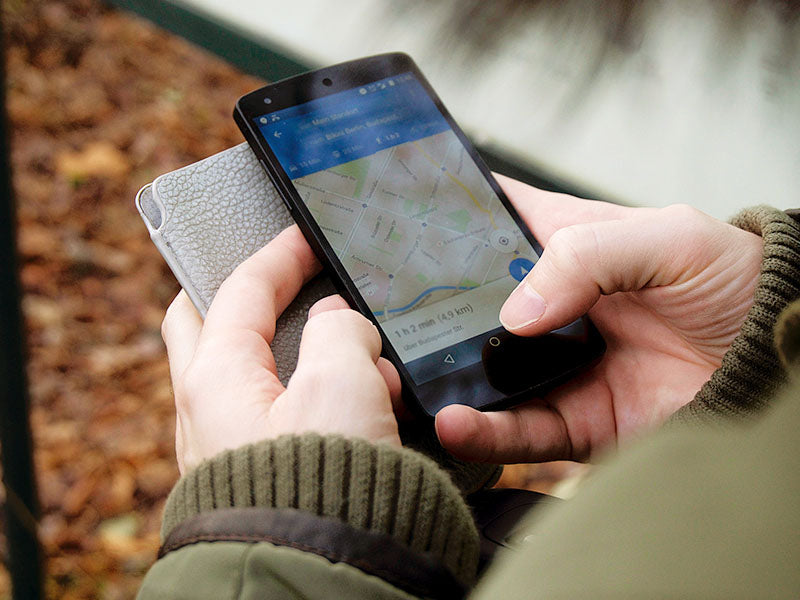 Tracking app - always know where your bike is
In order to track down your bike again in the event of theft, you can attach a GPS tracker to your bike and use the app to determine the exact location and record the route.

This bike anti-theft app in combination with a GPS tracker works with a location technology (link). A map shows where the bike is and, if applicable, which route you rode or the thief took. If you have equipped your bike with this technology, we strongly advise against searching for it yourself.
Go to the local police, they will take the case and also take into account the GPS location. Compare the differences in the range of functions before buying a GPS tracker and the associated app so that your personal ideas are covered.
The all-rounder I LOCK IT GPS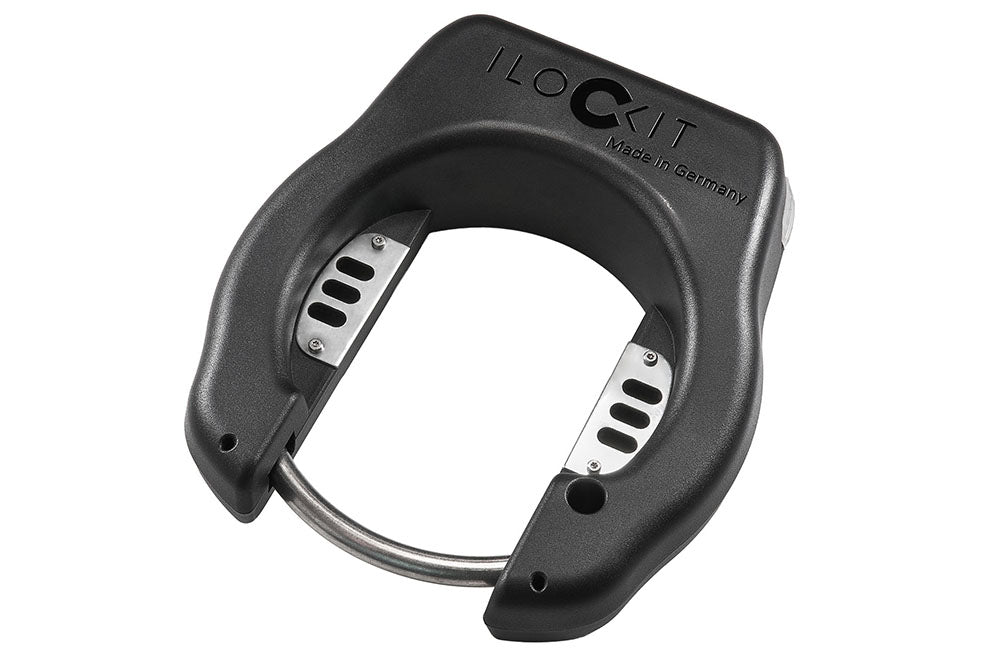 I LOCK IT GPS - the smart bicycle lock with its own app combines all practical functions
Integrated GPS live tracking with real-time location tracking in case of theft
Has a 110dB alarm triggered by intelligent motion sensors
Sends you a notification on your smartphone
Automatically secures your bike during short stops via app or hand-held transmitter
Is extremely convenient to use
Is constructed with robust materials and is highly resistant to common theft methods
Configurable according to your wishes with the I LOCK IT app
Now secure your bike with I LOCK IT GPS
Other useful apps:
We would definitely like to recommend these apps to you, as they are simply part of the topic of bicycle safety.
First aid app from the aid organization ASB
The organization ASB offers a free app for first aid. With many practical tips, the app provides support when you carry out emergency measures. Pictures and short step-by-step instructions will assist you in an emergency or can be used to refresh your knowledge.
Bicycle pass app from the police
With the bike pass app, the police offer a digital version that records your bike's data and keeps it available in the event of theft. The police and the insurance company are then informed quickly and easily. And you have all the important data to identify your bike at hand.