E bike lock: High-quality anti-theft protection
With the right E Bike lock you will feel much safer. You have spent a lot of money and want to keep your e-bike for a long time.

Which bike lock for e-bike is the best for you? Why spend little money on anti-theft protection when your e-bike cost €2,000 or more?

Experts recommend investing up to 15% of the price of a new bike in security, i.e. an e-bike lock.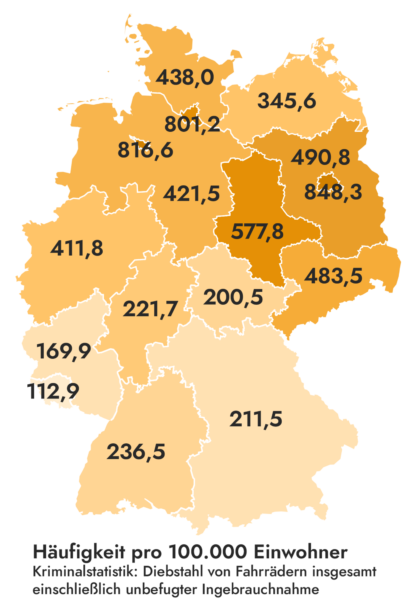 Facts why you need a secure E Bike lock
1. In 2017, 300,000 bikes were stolen.
2. The police clearance rate is negligible (2017: 12,000 bicycles).
Unfortunately, there is little hope of ever getting your e-bike back.
3. Purchasing a new e-bike will usually be much more expensive than reliably securing your existing one.
4. Bicycle theft is organized more and more professionally. Even the well-secured basement is no barrier for professional thieves.
5. Opportunity makes thieves:
Apparently poorly or not secured bikes tempt to theft.
I LOCK IT E bike lock
I LOCK IT is the lock optimized for e-bikes. Fixed to the rear wheel, it is always there and secures your e-bike without any problems, even during short stops. For longer parking there are safety accessories such as a plug-in chain.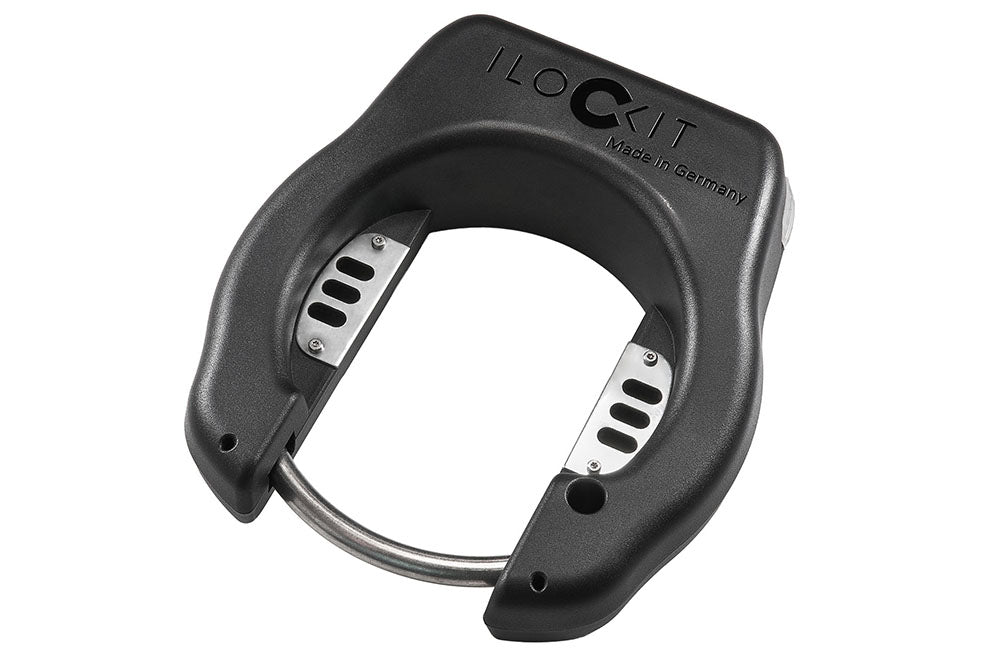 The e-bike lock I LOCK IT:
Works completely keyless
Opens as soon as you get to your e-bike
Has a 110dB alarm triggered by intelligent motion sensors
Tracks your e-bike via GPS
Is extremely convenient to use
Is Made in Germany
Secure your e-bike with I LOCK IT
Advisor: A bicycle lock for your e-bike – there are these types
Surely you are aware that an e-bike lock is a necessary must-have for more security . Have you ever thought about which material properties, functions and comfort aspects are necessary for optimal protection? Heavy locks that are difficult to attach and lock (e.g. folding lock) or one that is permanently attached to the rear wheel (e.g. frame lock).
Basically, there are five types of bicycle locks for e-bikes:
Each of these lock variants offers its individual advantages and disadvantages. A comprehensive overview that compares the security, comfort and price of all types of bicycle locks can be found in the guide to bicycle locks.
Innovative e-bike locks
Bicycle thieves are becoming more and more professional and ruthless. Classic securing of the e-bike therefore harbors the risk that your bike will quickly be targeted as a new target. In addition, bicycle thieves often specialize in a certain design, so two different types of locks, such as chain locks and frame locks, significantly increase the security of your e-bike.
Innovations in the bicycle market increase fun, safety and comfort. But especially with e-bike locks, little new has happened for a long time. The connection of a bicycle lock for e-bikes to the smartphone is a big trend.
⮩ E Bike alarm system
With an E Bike alarm system, the surprise effect of a loud alarm is used. You have the option of easily retrofitting this on your e-bike. As an alternative to the alarm system, there are e-bike locks that already have an integrated alarm, such as I LOCK IT.
E bike alarm systems notify you immediately on your smartphone if a thief steals your e bike. This is very useful if you don't have your e-bike in sight. It is therefore worth taking a closer look at it.
⮩ Bluetooth bike lock for e-bikes with app connection
Bluetooth bicycle locks offer the great potential of being able to monitor your e-bike much more reliably. The mechanical protection is sensibly expanded by intelligent digital solutions.
⮩ GPS for the e-bike lock
If an alarm does not help effectively against theft, then bicycle GPS trackers offer a way of determining the current location of your e-bike. The way they are attached to your e-bike varies: implemented in a permanently mounted frame lock, a rear light or completely hidden in the seat post.
⮩ Bike app
With bicycle apps against theft, a new exciting field opens up to keep a better eye on your daily companion. Most tracking and alarm apps can be found in the appropriate app stores. In addition, there are many other ways to control your e-bike or bike lock with an app.
How much does an E Bike bike lock cost?
Basically, the acquisition costs for an e-bike are very high, which is why you should definitely invest in a high-quality e-bike lock. The ADFC recommends a guide value of 10% of the price for the e-bike. Some insurance companies require bicycle locks to have a minimum purchase price of 49 euros. Good e-bike locks for short stops start at around 30 euros.
It is important that you consider which e-bike lock concept meets your security requirements so that you can park your e-bike for a longer period of time with a clear conscience.
The E Bike lock alone is not everything: Security tips and taboos:
TIP

Vary the locations regularly
Choose busy and well-lit areas
Position the E Bike lock as high and narrow as possible
On the go: Choose a seat where you can keep an eye on the e-bike

TABOO

leave the key in
Do not take the e-bike battery and display with you if you are going to be away for a long time
Save on the e-bike lock
"Just a quick visit to the bakery" and don't lock it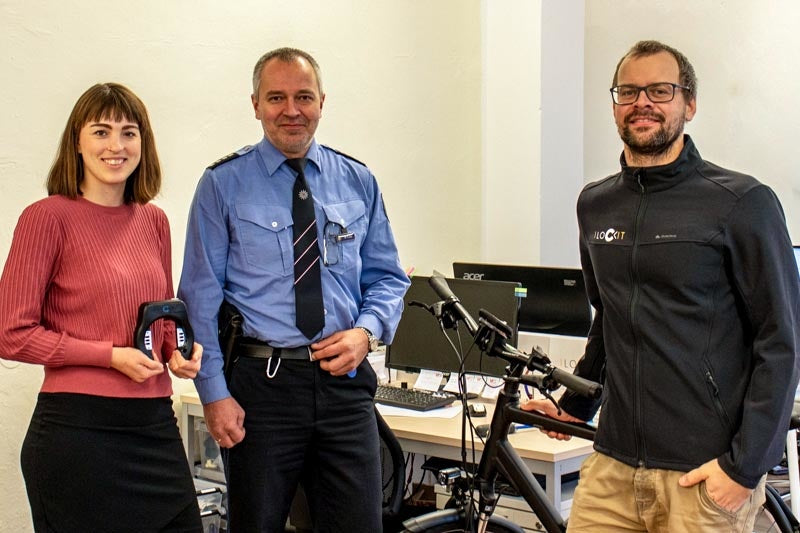 In addition, we spoke to an expert from the police and can give you these valuable tips for the safety of your e-bike:
I LOCK IT: How should you lock your e-bike?
Mr. Fuchs: Do not lock your bike in "dead" areas where perpetrators can act undetected. Connect with other items. Use multiple backup options.
I LOCK IT: How much does a secure e-bike lock have to cost?
Mr. Fuchs: The price is irrelevant. It is important that all safety requirements are adequately covered. The quality of the materials is therefore much more important than a high price. The risk of detection must be as high as possible. The longer it takes to get past the e-bike lock, the more likely it is that the perpetrator will stop stealing.
I LOCK IT: Bluetooth bike locks are currently conquering the market. How do you rate the security of these new locks?
Mr. Fuchs: Automated locking is a convenient solution, because then protection is provided, especially for short errands. Then an acoustic signal, which can be heard within sight - and you have installed an additional security device on your bike.