Additional security for your I LOCK IT
I LOCK IT is constructed in such a way that multi-level security is possible.

This can be used according to individual needs and thus increases theft protection. Your bike is secured by the frame lock itself and the appropriate selection of materials. In addition, the integrated alarm system offers further reliable protection against thieves.

Do you prefer to lock your bike to a fixed object? Simply connect the I LOCK IT plug -in chain or the I LOCK IT plug -in cable to your I LOCK IT bike lock.
This works very easily, quickly and completely without a key:
1. Wrap the chain or cable around a fixed object
2. Pull the plug through the loop and plug it into I LOCK IT
3. Close I LOCK IT as usual
Your bike is protected even better by the additional security and can no longer be carried away.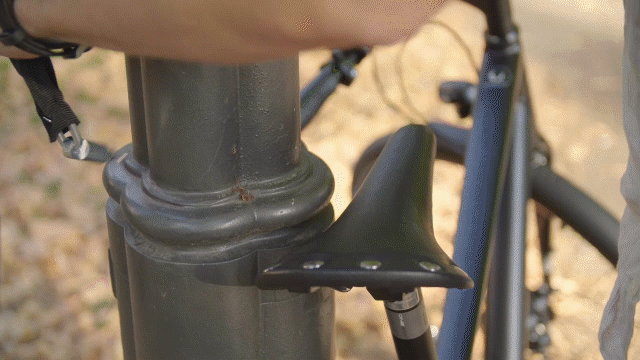 The plug-in chain
The plug-in chain is 120 cm long and is made of hardened steel. Furthermore, the individual chain links have a diameter of 6 mm.
In addition, a cover made of polyester ensures a nice look and prevents scratches on your bike frame. With a weight of just under 1100 g, the plug -in chain is also easy to transport.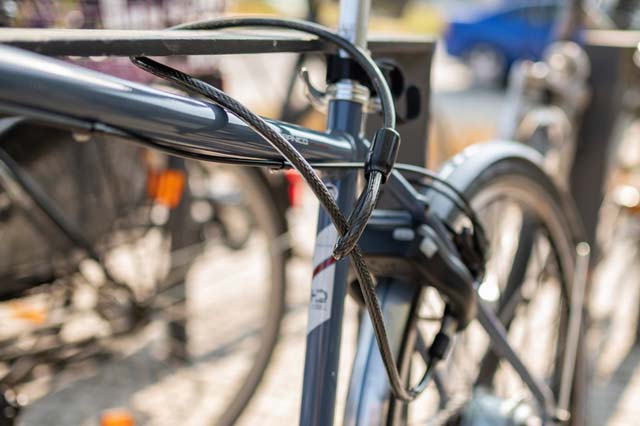 The plug-in cable
The plug-in cable is 110 cm long and consists of a stainless steel cable, which is protected by a plastic sheath. Thanks to the bracket supplied and the low weight of only 300 g, transporting the plug -in cable is particularly easy.
The bracket is mounted on the seat post, for example, and then the plug-in cable is attached to it with the Velcro fasteners.
All I LOCK IT functions at a glance
Exclusively for I LOCK IT GPS:
GPS Live Tracker

If an alarm was triggered on your bike, the live tracking mode starts. You can track the position of your bike via the I LOCK IT app.

Proximity location function

The I LOCK IT app tells you via Bluetooth connection whether you are approaching your bike or whether you are in the wrong lane.

Signal sound function

With the I LOCK IT app, you can have I LOCK IT GPS emits a 110 dB signal tone and you are guaranteed to find your bike.