Integrated alarm system – highest level for bicycle safety
The automatic opening of I LOCK IT allows a high level of comfort in everyday cycling. In addition, I LOCK IT also offers a security against theft which is excellent for its purpose.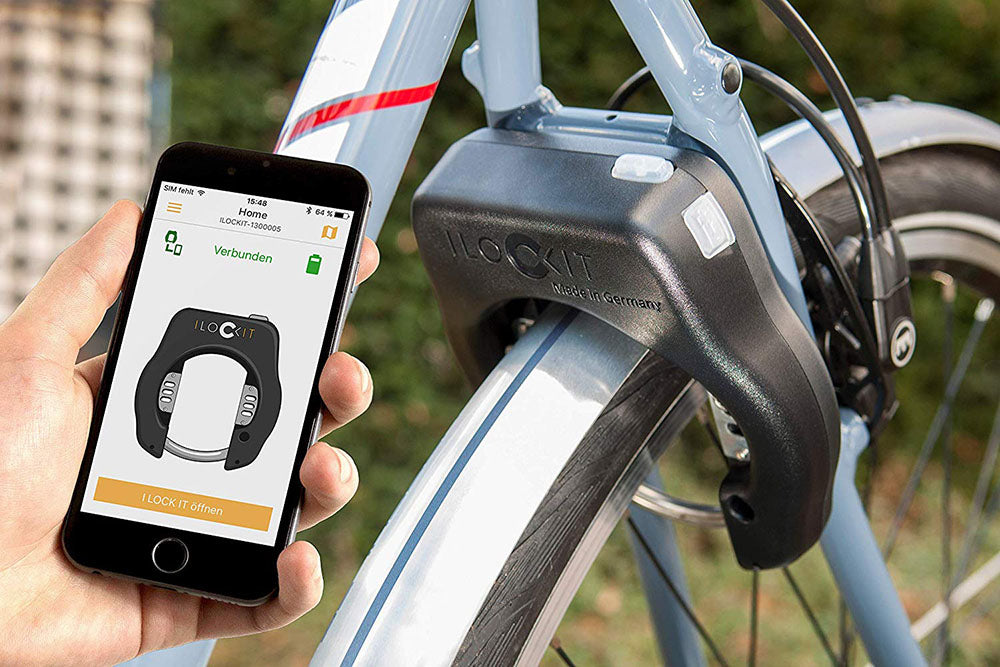 Alarm on the bicycle
I LOCK IT is equipped with an integrated alarm system to increase theft protection for your bike. If your I LOCK IT locked bike is raised and moved, or if a thief attempts to break up I LOCK IT, the bicycle lock triggers a 110 dB alarm sound.

The alarm scares the thief and alerts passers-by. After 30 seconds, the alarm will automatically stop. If the bike continues to move then the alarm will restart for 30 seconds. Thus, the bicycle theft is much more difficult.

If the alarm was triggered inadvertently, then stop e.g. via the I LOCK IT App, the alarm before the 30 seconds have elapsed.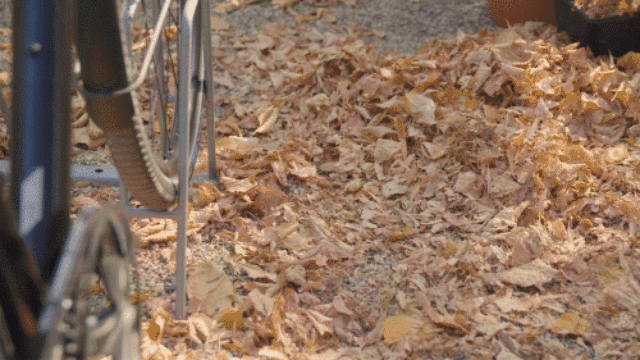 Smart Alarm
The 3D motion sensor detects vibrations in all directions. Incredibly accurate and therefore even safer!

If there is an accidental impact on your bike, I LOCK IT+ or I LOCK IT GPS will respond with a three-time warning sound – the pre-alarm. If further shocks or a theft attempt, then an alarm with 110 dB volume is triggered.
Theft notification
If an alert is triggered due to an attempted bicycle theft, I LOCK IT will automatically send you a notification to your connected smartphone. You are directly informed and can look after your bike.

You will receive the notification whenever you are in the vicinity and can intervene accordingly. The I LOCK IT App must be active in the background on your smartphone.

Do you want to be notified at any time in case of theft? Learn more about I LOCK IT GPS with integrated live tracking, so you can track the current location of your bike: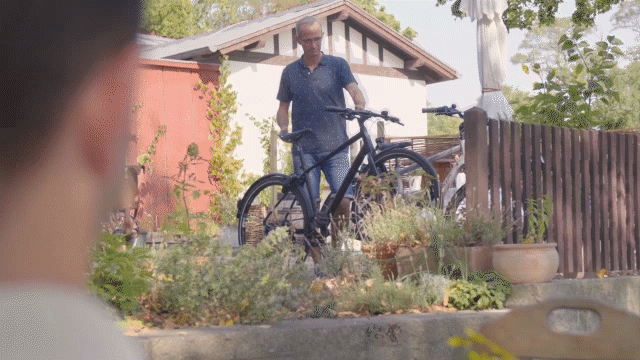 Strong material selection
The I LOCK IT housing is made of a polymer material, which is specially selected for reliable theft protection. This material is characterized among other things by a very high impact resistance. For example, I LOCK IT is very well protected against attacks with a hammer.

n addition to the robust housing, I LOCK IT has an 8mm thick steel bar. This protects I LOCK IT reliably against attacks with the bolt cutter.

This material selection offers a high protection against bicycle theft.
Buy now
Discover all I LOCK IT features
Exclusively for I LOCK IT GPS:
GPS Live Tracker

If an alarm was triggered on your bike, the live tracking mode starts. You can track the position of your bike via the I LOCK IT app.

Proximity location function

The I LOCK IT app tells you via Bluetooth connection whether you are approaching your bike or whether you are on the wrong track.

Signal sound function

With the I LOCK IT app, you can have I LOCK IT GPS emit a 110 dB signal tone and you are guaranteed to find your bike.