Keyless Cycle - Bluetooth bike lock
We want to improve your cycling life. Without a daily key search is only the beginning!

Cycle into the future without a key.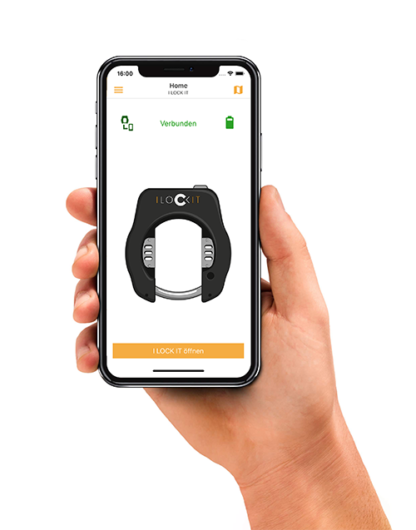 The I LOCK IT app
The I LOCK IT app turns your smartphone into a digital key for your bike lock and therefore does not even have to be taken out of your pocket.
In this sense, the communication between your smartphone and I LOCK IT takes place via Bluetooth Low Energy (Bluetooth LE) technology.
This energy-saving Bluetooth technology is supported by all new Android and Apple smartphones and offers a high level of security .
The Bluetooth-controlled bike lock sets new standards in bike security.
How does it work?
Simply connect your I LOCK IT to the I LOCK IT app. If I LOCK IT is set up in the app, you can control and configure the lock via Bluetooth. As soon as you are nearby, I LOCK IT automatically connects to your smartphone again and again. This means that the I LOCK IT app only needs to be started once.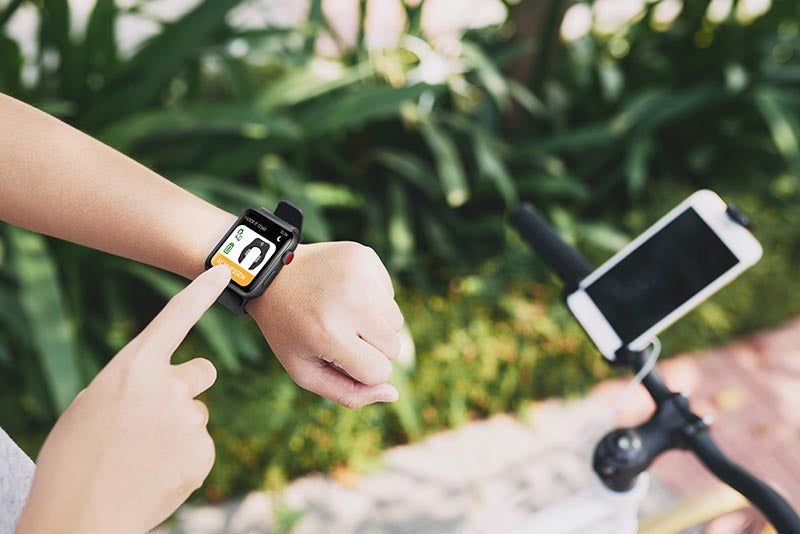 Always in connection with the I LOCK IT extension for the Apple Watch
iPhone users can also conveniently control I LOCK IT with the Apple Watch . If the I LOCK IT app is already installed on the iPhone, the extension is automatically transferred to the Apple Watch. In order to use the functions, there must also be a Bluetooth connection between the iPhone and Apple Watch.
The I LOCK IT extension works from the update watchOS 4.3.
Learn more about Apple Watch features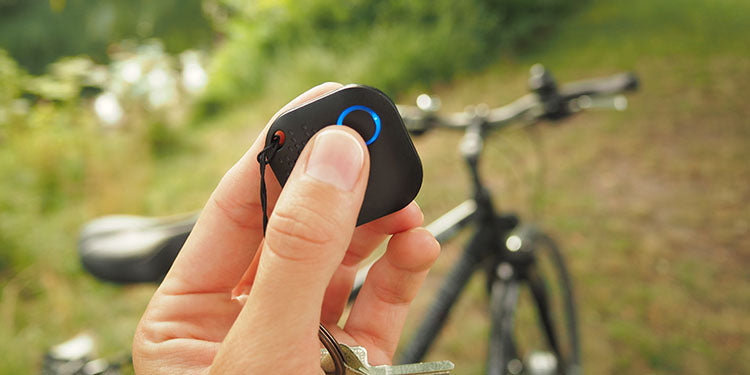 The I LOCK IT key fob
If you don't have your smartphone with you for your trip, then simply take the I LOCK IT key fob with you.

In addition to the smartphone app, I LOCK IT can also be controlled with the I LOCK IT hand-held transmitter.
This small key fob enables you to conveniently and reliably control your bicycle lock .
With the key fob , you can operate I LOCK IT with your smartphone at the same time . It doesn't have to be decided whether it's either... or.
Get to know the key fob
Advantages of connecting the bicycle lock to a smartphone or key fob via Bluetooth:
Bluetooth LE was specially developed for mobile devices
Established and widely used technology
The energy consumption is very low
High connection security