8 tips for cycling safely through the autumn cycling season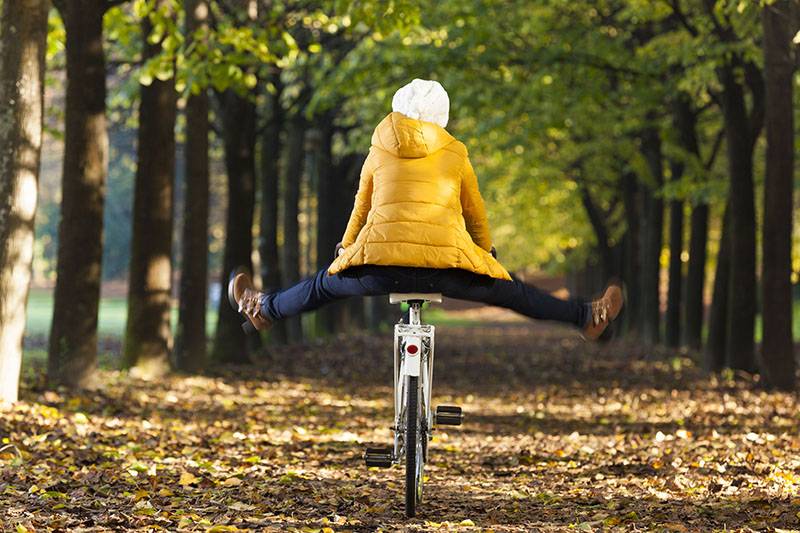 Autumn is slowly approaching in Germany. Colorful leaves fall from the trees. The days are getting shorter and it rains constantly. Danger of slipping, mud and poorly lit paths are inevitable. Unfortunately, with the cooler season, it also becomes more dangerous on the road again - for all road users. However, as a cyclist you have to pay special attention to your safety.
Many then shy away from cycling because of the increasing risk of accidents and switch to public transport or their own car. But if you follow the most important tips for cycling in autumn, you don't have to worry. Because as the saying goes: "There is no such thing as bad weather, there is only wrong clothing!". Because autumn also brings many beautiful sides with it, which you can enjoy as a cyclist! So it's time to take a closer look at your bike and face the new challenges with confidence.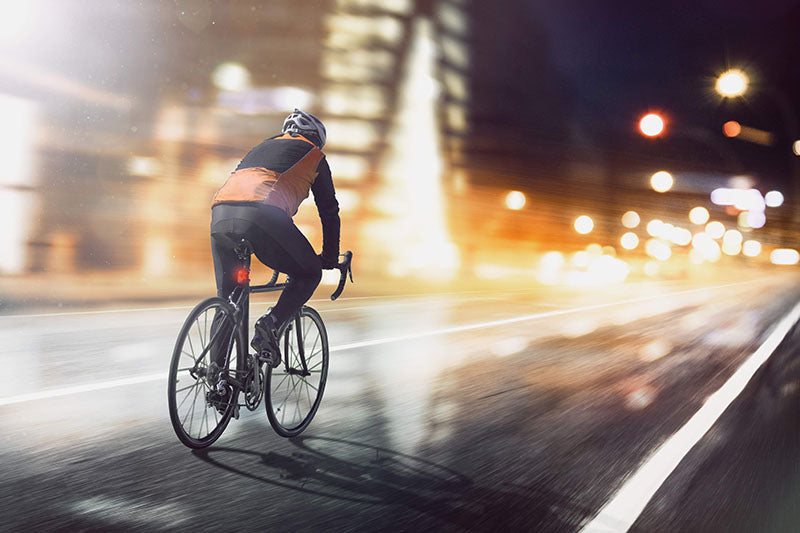 Working light is absolutely important
Twilight, drizzle or even heavy rain make it difficult to see and to be seen by other road users. Therefore, the functionality of the front and rear lights should be checked in any case. Since last autumn, the lights can also be operated with batteries in addition to dynamos. Additional lamp functions such as daytime running lights, high beams and brake lights are a useful addition to increase your visibility to other road users. In the case of passive lighting using reflectors, the legislator stipulates that these must be attached to the front and rear of the bicycle, as well as to the pedals and spokes. Alternatively, reflective strips on the wheel are permitted instead of reflectors in the spokes.
The special feature of e-bikes is that the drive battery can also be used to power the lights. However, it must be ensured that the front and reversing lights also work without the e-bike battery.
Less tire pressure reduces the risk of slipping
Wet leaves or slippery tram rails quickly become potential sources of accidents in autumn. The ADFC recommends reducing the air pressure in bicycle tires. It is best to use the minimum pressure indicated on the sidewall of the tire as a guide. When the pressure in the tires is low, you automatically have a much better grip due to the larger contact surface.

Adapt speed to the weather
In the upcoming season in particular, it makes sense to set off five minutes earlier in order to be able to slow down. If you cannot concentrate enough on the traffic and the road because you are driving too fast, the risk of an accident for you and other road users increases. Attentive cycling is now particularly important: avoid sharp braking maneuvers and abrupt detours. It's better to look behind you once more so that you don't overlook anyone. The same applies to you: Give others the right of way in unclear situations to protect yourself from mistakes made by other road users.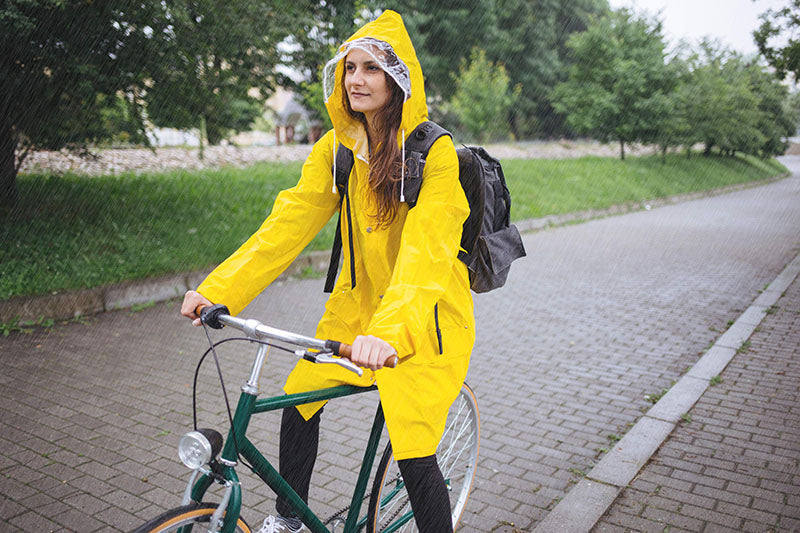 Rainproof onion look
Dress like an onion when it gets cold again: who doesn't know that? This is a very good tip, especially for cyclists. Several layers of clothing on top of each other warm the body best. Add to that an outdoor jacket (and pants) that protects against wind and rain - and you successfully defy the fall! Gloves and hats can also help against freezing hands and ears. Safely warmed and dry, you can drive through the morning traffic with concentration!
Another piece of advice: avoid wearing dark clothes. Additional reflectors on the helmet or jacket increase your safety even more.
Make pedals non-slip in wet weather
There are some expensive and cheap ways to add grip to your pedals. Especially with wet shoes you slip off the pedals much more often - and in moments when you don't expect it. Everyday cyclists can upgrade similar to the pros. There are special pedals with a rough surface that is similar to sandpaper or alternatively "griptapes" (a type of adhesive tape) for retrofitting.
Low saddle allows quick reactions
If, due to the weather, there is an uncertain moment where you have to react quickly, it is a good idea to lower the saddle a little. A few centimeters are enough to bring yourself and the bike back into balance or, in the worst case, to catch it.
Use the street in an emergency
The ADFC recommends using the street if the cycle lanes are not sufficiently clear of dirt and leaves. Unfortunately, in German municipalities and cities, it is not common for the cycle paths to be cleaned before the streets. Therefore, even with designated cycle paths, you can switch to the street if cycle paths are not made safe for traffic in autumn weather.
Last but not least: protect e-bikes from the cold
The battery of an e-bike is particularly sensitive and, like us humans, has a comfortable temperature. In order to maintain the performance of the battery, a warming cover should be attached. Ideally, however, you should take the battery with you to your home or office and only mount it on the e-bike shortly before you set off on your journey. Rain doesn't bother the e-bikes because they are constructed in such a way that the electronics are protected. Nevertheless, it is advisable not to expose the bike to permanently damp weather.
Our conclusion:
Pay particular attention to how other road users behave. Wet leaves, drizzle and fog in particular make cycling much more uncomfortable and confusing. But if you take the tips to heart, you don't have to do without them completely in autumn. The I LOCK IT team wishes you a lot of fun in the colorful and cooler season!