Smart Lock: Automatic unlocking of I LOCK IT
The electronic bicycle lock I LOCK IT unlocks your bike fully motorized. You control the smart lock with the free I LOCK IT app, completely keyless. This ensures that your bike is always protected. Without effort!

Keyless and smart, never again open and close your bike in a strenuous stooped position. In the future, with I LOCK IT you will have a bike lock, which will do the work for you. The intelligent bike lock connects you to your bike and thus offers maximum comfort.

The best: With automatic unlocking even your smartphone can stay comfortably in your pocket!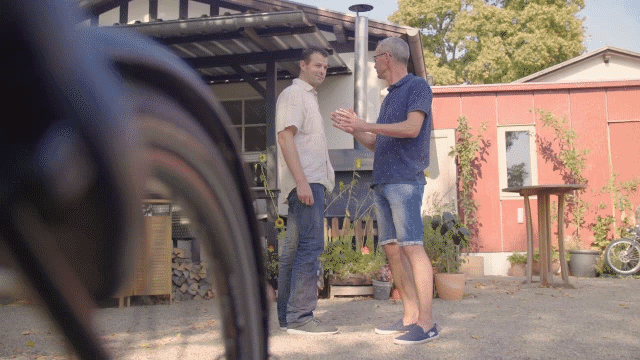 Automatic unlocking
The unlock function of I LOCK IT is controlled via the I LOCK IT app. The smartphone automatically connects to your I LOCK IT as soon as you are within reach. For this purpose, the app uses the energy-saving Bluetooth low energy technology of your smartphone.

If you are in the immediate vicinity of your bike, I LOCK IT will unlock it for you.

The automatic unlocking distance can be configured to different distances via the I LOCK IT app.

For the automatic unlocking to work, the I LOCK IT app must be started on your smartphone. Afterwards, it will continue in the background and do everything else for you.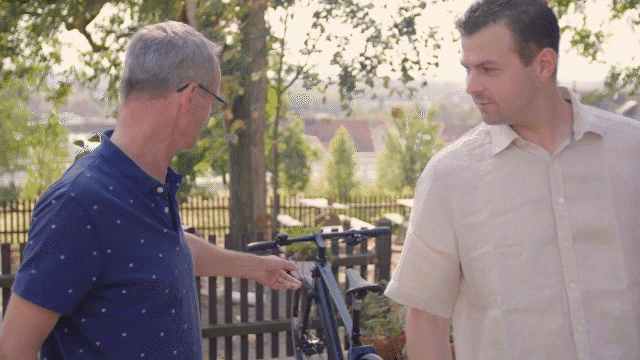 Motorized locking
After the ride I LOCK IT protects your bike against theft: safe and comfortable.

Therefore, simply control I LOCK IT with the I LOCK IT app, use the button on I LOCK IT or the key fob. One click and I LOCK IT reliably secures your bike.

Thanks to the dynamic spoke avoidance system, the locking bolt of I LOCK IT passes each spoke.
Discover all I LOCK IT features
Exclusively for I LOCK IT GPS:
GPS Live Tracker

If an alarm was triggered on your bike, the live tracking mode starts. You can track the position of your bike via the I LOCK IT app.

Proximity location function

The I LOCK IT app tells you via Bluetooth connection whether you are approaching your bike or whether you are in the wrong lane.

Signal sound function

With the I LOCK IT app, you can have I LOCK IT GPS emits a 110 dB signal tone and you are guaranteed to find your bike.