Wie rüste ich ein Fahrrad als E-Bike nach?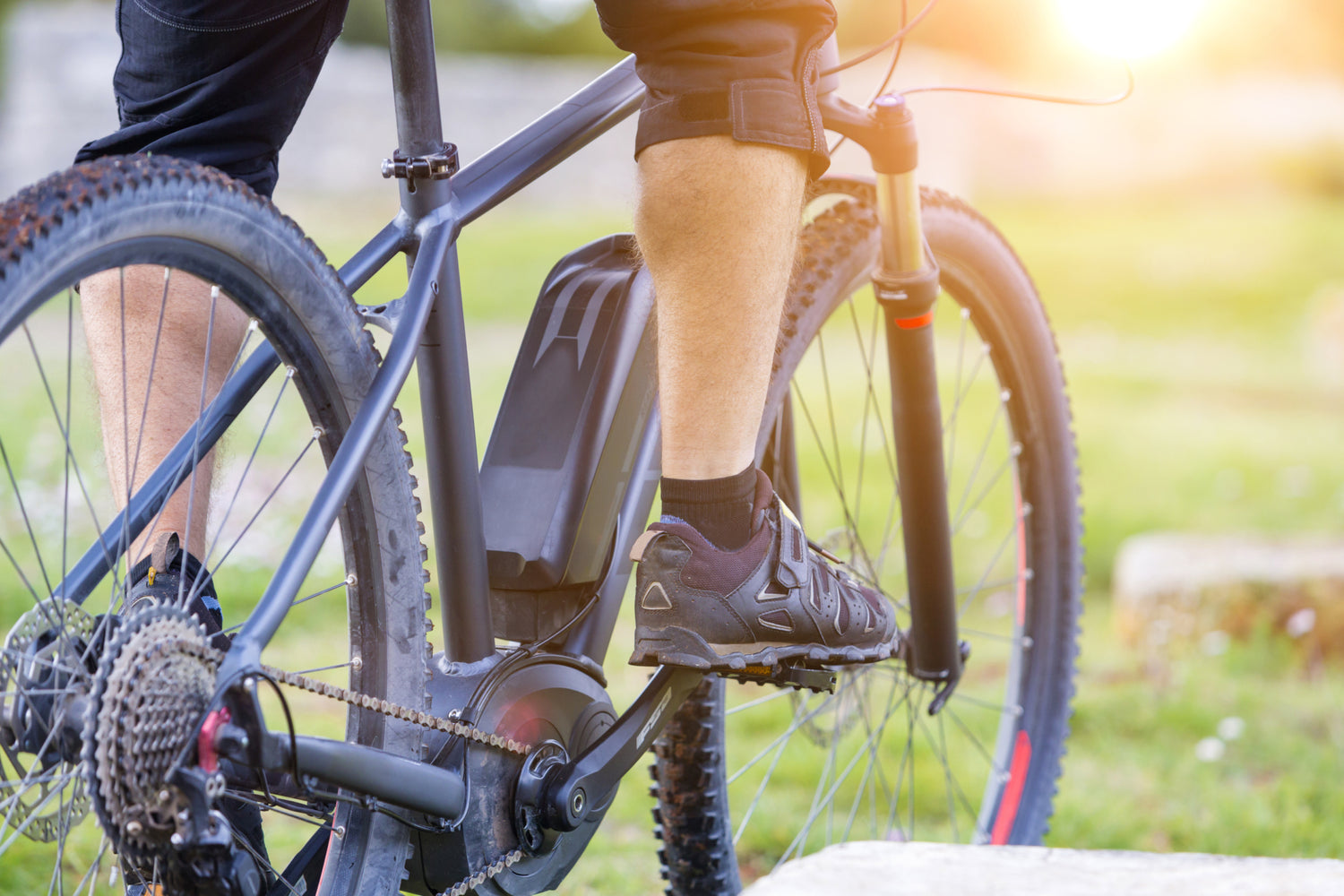 In principle, any bicycle can be converted into an e-bike, whether a city bike, mountain bike or racing bike. However, such a conversion is not always sensible or worthwhile.
On the Internet you will find a variety of suppliers for an e-bike conversion kit. Among them are a number of products from manufacturers that offer compromises in quality and safety.
So that you don't invest in an expensive e-bike conversion kit only to discover that your bike is not suitable for it or even suffers damage, we provide you with a checklist.
E-bike suitability checklist
Technical equipment
The technical equipment that comes with an e-bike often weighs several kilograms, i.e. up to five to nine kilograms. This weight is made up of the e-bike motor, battery, friction roller, cable, lock and other operating components. In addition, not every gear system, if available, is compatible with an e-bike motor.
Condition and construction
Regardless of the type of bike, your bike should be in excellent condition and be particularly stable and robust. This is because you are usually travelling much faster on an e-bike than under your own muscle power alone. Your bicycle must be able to withstand this increased speed.
Frame shape and material
The frame shape and material of your bicycle must be suitable for conversion to an e-bike. Significantly higher centrifugal forces generated by the additional weight of e-bike equipment can have negative effects on frames and suspension forks and, in the worst case, even break them.
Brake
Many e-bike conversion kits cannot be combined with a coaster brake. The increased weight as well as the increased speed of an e-bike require extremely reliable brakes. Nowadays, most e-bikes have state-of-the-art disc brakes.
Useful life and value
The useful life and current value of your bicycle also influences the decision to retrofit the bicycle as an e-bike. Experts advise not to retrofit bicycles that have a secondary value of less than 400 euros. Furthermore, your bicycle should not be older than 4 to 5 years. A high and intensive period of use leaves its traces of use through wear and material fatigue on the bicycle.
Retrofit your bike as an e-bike or buy a complete e-bike?
Buying a ready-made e-bike is of course more convenient and requires less effort. However, there are often high costs involved. However, if you already have a reasonable bicycle that takes into account the factors mentioned in the checklist, then you should consider retrofitting your bicycle as an e-bike.
Some e-bike conversion kits require little effort.
Do you need any previous technical knowledge or skills?
As a rule, you do not need any previous technical knowledge to convert a bicycle into an e-bike, as very detailed installation instructions are usually included by the manufacturer or provider or practical YouTube tutorials are available.

You can't do much wrong if you follow the instructions. However, if you are not confident and see your strengths elsewhere, you should always consult a bicycle mechanic or expert.
How much time does it take to retrofit a bicycle into an e-bike?
Depending on the initial situation, the product and the final result, the time required varies greatly. Retrofitting a bicycle with small components can be done in a few minutes. The installation of an e-bike motor, on the other hand, requires several hours. You should plan a whole day for a clean and error-free implementation.
Park your e-bike safely
Whether you are retrofitting your existing bike or buying a completely finished e-bike, you should ensure that your e-bike is parked safely.
Our I LOCK IT bike locks, which are controlled via an app, can be opened and closed automatically and have a smart alarm system integrated. This means your bike is optimally protected.
Would you like to learn more about e-bikes?
Find out now how you can protect your e-bike.